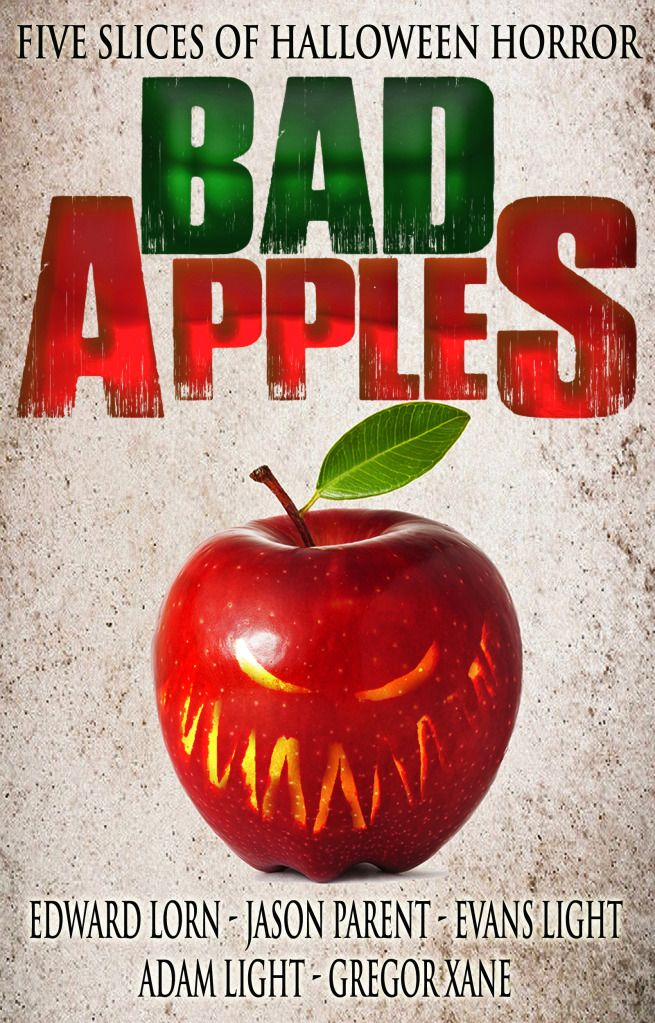 The five freshest voices in horror might make you reconsider leaving the house on October 31st with these all-new tales of Halloween:
• A brother and sister creep out of the darkness with bags full of deadly tricks for those foolish enough not to pass out treats on Beggar's Night in Gregor Xane's THE RIGGLE TWINS.
• A deformed boy just wants to be normal in Evans Light's PUMPKINHEAD TED.
• A group of ghost hunters learn that looking for terror is a whole lot more fun than finding it in Adam Light's GHOST LIGHT ROAD.
• Two bullies go looking for trouble but instead find a young boy and his imaginary friend in Jason Parent's EASY PICKINGS.
• When a mysterious, Halloween-themed attraction comes to the town of Bay's End, everyone is dying to pay a visit in Edward Lorn's THE SCARE ROWS.
Available in eBook beginning September 7, 2014. Paperback available September 14, 2014.
https://www.goodreads.com/book/show/23015121-bad-apples